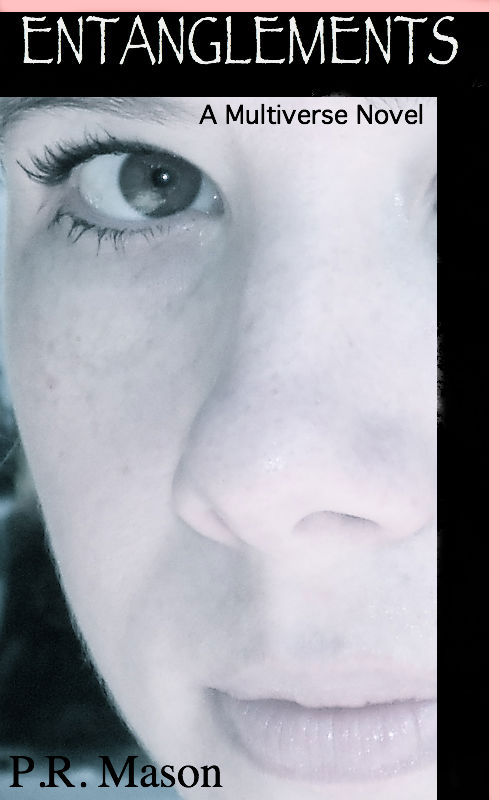 Mom continues to improve! Yay!
Today I am thankful for anipals and their humans who use their art to benefit anipal rescue related activities. I would like to talk about my good friend @ConfuciousCat, CC for short. You all probably know CC as the innovator of the Sunday "Purrs for Peace". What you may not know is that his mum, Patricia Mason, is a writer. CC and Pat have joined forces for #pawpawty! Here's the scoop.
Pat has written a wonderful book written for the young adult (YA) market "Entanglements (Multiverse)" written under the name P. R. Mason. "Entanglements" is part of the fantasy genre featuring wormholes, time travel, vampires and a handsome time traveler hero. I won't divulge any more about the plot. Let it suffice to say that "Entanglements" captivated me - I read the book straight through, skipping sleep and only stopping when I needed to nom.
Here is the best part! Pat is going to donate all proceeds for books sold Friday, October 15 to the next #pawpawty charity! So warm up those paws and get ready to help out #pawpawty meet the fundraising goal, and get a great read in the process. Amazon and B&N are offering the book for $0.99 and Smashwords for $2.99 as of this writing.
Think about something cool to stick in a Christmas stocking for your favorite young adult. Heck, mom said she has some fantasies about hero herself, so buy it for a lady friend! (Mom, you are SO embarrassing!)
You can find "Entanglements" as an ebook at these links:
Amazon
;
Barnes and Noble
;
Smashwords
"Entanglements" is the featured book for the December 12 #readpawty meeting at 8 pm Eastern Time.
See you October 15 at the bookstore and at the next #pawpawty. Make sure you drop a tweet to CC and thank him for this great opportunity to help anipals! I hope we totally overwhelm him with our gratitude!